Don't take our word for it
We know that when you join the eCampaignPro family you will be just as satisfied as the thousands of customers who use eCampaignPro every day.
Mary Ann Williams
Keller Williams

My partner Judy Hallowell has already enrolled in your program and we love it. Thank you
Jim Longino
G3 Real Estate Brokerage, LLC

Thank you. I am really liking the program so far! I've already spoken to another business owner whom I know and he was impressed too.
Dutch Wiemeyer
Keller Williams Realty

Just started using your service and think you have done a wonderful job putting everything together. It is very easy to get started and work through your first campaign
I really love the response I have been getting! so far!
Mary Krummenacher
REALTOR, ePRO, RE/MAX Properties West

First time out was good -- the Agent's were truly "wowed" by this tool. I greatly appreciate your extra efforts in getting the photos up for me!
Tita Garcia
Vanguard Realty/GMAC Real Estate

I won't be surprised if you'll receive phone calls from Realtors in Jax. Some clicked the email 4 to 11 times. Perhaps it was passed on the other Realtors. Great Job. Again, thank you. Sending the broadcast email is one thing, getting the feedback is just awesome!!! Pat yourself in the back.....
Don Thomas
KELLER WILLIAMS REALTY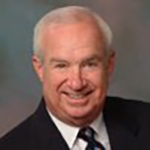 I wanted to take this opportunity to express to you how pleased I have been with eCampaignPro service. I always get an increase in showings on my properties after doing a campaign. I don't know of a more efficient and cost effective way to get a full color flyer in front of my colleagues than this service. The assistance of your customer service personnel is excellent. Thanks for making your service available. I look forward to a long standing mutually beneficial business relationship.
Helen Stovall
Keller Williams Realty Plano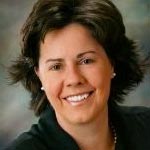 I'm very impressed with your site and your product. It is very user friendly and very professional. My commendations to you.
Sandy Lish
GLS Real Estate

My Flyer Looks good. Thanks very much. You are so nice. I really appreciate it.

You guys are impressive!
Wm. David Hamilton
Home Run Lending Group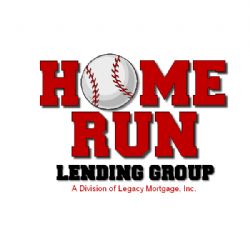 You guys are great!
Joanne ODonnell
Home Staging

Thank you so much for taking the time to answer all my questions. It was enormously helpful. I will definitely be expanding my use of your system over time - as I said, I am very impressed.

I've just joined today, but I am already impressed with you high level of customer service.
Pat Kelly P.A.
Realtor & Associates

You offer excellent service-I have referred you to many agents who ask
Judi Barr
ABR,CIPS,CRP,CRS,GRI

Just a quick update to let you know that I WON the election to the board of directors of Houston Association of Realtors. I attribute my successful campaign to your help! I'll be sure and pass along your wonderful service and will not hesitate to call on you again.
Allison Bates
America At Home Real Estate

I am so happy to support eCampaignPro.com! From my initial contact, your support team has responded quickly with emails and telephone calls. I have never had to ask twice for anything, and I think your product looks great and it meets my needs. My sellers love the idea and the look you produce. Thanks for all you do - keep up the good work!
Craig Hogan
Keller Williams Lincoln Park

I can't thank you enough for your help. You guys are the best.
Allyson Hoffman
ABR, CRP, CRS, ePRO, GRI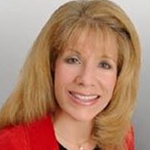 I was delighted to receive a call from an agent with a party interested in my listing that was featured in an e-flyer last Friday. She indicated that she has a client whose interest in the property is a DIRECT RESULT of the e-flyer that I sent last week. She will be showing the house this week. "I guess it really pays to advertise!"

I am very pleased with my experience with eCampaignPro! These 3 E's apply: It is easy to use. The training video and the help manual are great tools. I could save my work and go back and edit as many times as I need to. Also, the system allowed me to send test e-mails so I would know how the campaign looked. It provides excellent support to the user. Customer Service stuck with me through the entire process. He was very patient and very good at giving specific directions. He always responded to my e-mails quickly, and he was willing to talk to me via phone if need be. It is efficient. eCampaignPro allowed me to reach my targeted audience faster and cheaper than any other advertising I have used. It also let me track the results so that I know how effective my campaign is. Thank you for giving me such a powerful way to advertise.
Ted Whelan
Exit Extreme Realty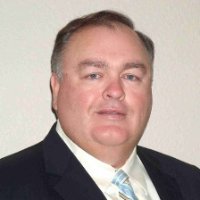 Thank you so much for your help in getting me set up and explaining to me what I needed to do to get my first campaign off the ground yesterday. My time constraint was extremely tight and critical, and I wouldn't have been able to accomplish it without your help.
Karen White
Illustrated Properties Real Estate, Inc.

Unbelievable! Thank You so much for responding to my Realtor Customer list request from just this weekend, and populating my Customers so quickly! The contacts are incredible through this approach...I'm putting together my first campaign immediately!
David Parker
RE/MAX Advantage Plus

You are the best! Thank you very much! Is there anything better in business than GREAT customer service? Have a Happy Holiday!
Debbie Pappas
Downing Frye Realty, Inc.

Just wanted to recognize the customer service rep for his superb customer service. We have had the program for one month and have a lot of questions. He has been very prompt with answers to our questions and is always willing to go above and beyond to make sure that our requests are being handled. Thanks! Happy holidays to all of you at eCampaignPro.
Mary Szyjka
Baird & Warner

Thank you for helping me impress my clients and to grow my business!
Maureen Martin
Pacific Urban Financial

You did a fabulous job and your customer service was impeccable! I appreciate all of your help and just sent out my campaign.Thanks again!
Cheryl L. Garcia
CRS
EXIT Heritage Realty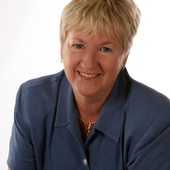 Great job. You guys continue to amaze me.
Kris & Patty
Exit Realty Imagine!

Just a quick note of thanks, for your great customer service & the best email program I have ever worked with. Your tech support is great as well - always available when needed with great help. Keep up the great work! Happy Holidays to you all at eCampaignPro!
John R. H. Cotter
President, Passport Title Services, LLC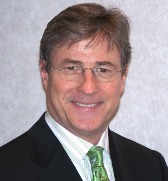 I can honestly say that eCampaignPro helped us survive the collapse of subprime lending and real estate market in 2007. When the market collapsed in 2007 we began marketing seminars on short sales and foreclosures to Realtors throughout Maryland, Washington, D.C. and Virginia. We used eCampaignPro twice a month to notify Realtors of our seminars. As a result we attracted between 10 and 40 Realtors to each workshop. A number of the attendees became clients. We deemed the monthly cost well worth the money.
Michael Taylor
Taylor Homes

I have just completed my first eCampaignPro flyer campaign. What an incredible tool. The amount of people I reached and the response I have gotten has been amazing. All this for pennies, literally. Thank you everyone at "support" you're all fantastic.
Sean Mulligan
ARC Real Estate

eCampaignPro is by far the best email system for real estate agents. It has helped us to sell an extremely high percentage of our listings because we can personally market our listings to every agent in the state! You can't beat it. It also has helped us with our recruiting needs, by helping us to grow our company by more than two times. Well worth the money!
Elizabeth Perez
Broker Associate, Field Trainer and Assistant District Sales Manager at The Keyes

I have been a customer for over 10 years. I still use this program every month. Very easy to use.
Tom Dowdy
General Manager Retail & Brands at Gigwalk

I have been a customer of eCampaignPro for over 7 years now and it has always delivered results! eCampaignPro wrote the book on email marketing with an easy to use system that anyone can activate within minutes. If you want to engage your customers and keep your sales pipeline full, all for a very modest price, there is no other choice but eCampaignPro.
Rossi
International Edutainer, author, intuitionist, motivator, speaker

What a incredible service. I have nothing but praise for eCampaignPro. Art work A+, delivery A+, service and attention A+, RESULTS A+++++
Cindy Griesse
Director of Franchise Development and National Trainer at HomeLife

What a great system for staying in touch with past and future clients. Love this program
Joseph Zichelle
Founder. Managing Member at PropOpp.com

Great Tool. Still Easy to Use.
Timo B. Khammash
Owner/ Managing Partner at Engel & Voelkers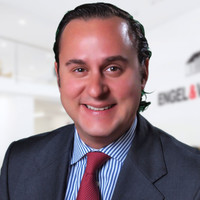 Very satisfied with the product. all of our franchisees and agents are using it and it shows results.
Sean Glickman
Director of Retail Investment Advisory Group at Coldwell Banker Commercial

Excellent service. I use it twice a month with an average of 12% click through ratio...
Craig Norman
Designated Broker

Thanks to eCampaignPro, we have accomplished our goal in recruiting