Why Pick
eCampaignPro
Because over 13,000 real estate professionals have trusted us as their email & social marketing provider!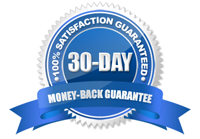 Choose Your List
Get a list of real estate agents by zip code, city, county or state. Over 1.1 million available.
Track Your Results
Get all the info you need, fast. Open rates, click-through rates, link clicks. It's all here.
Easy Email Creation
Easy to use email templates are so simple it takes just minutes to create them.
Stunning Email Flyers
Whatever your message, we have dozens of professional templates ready to customize.
Socialize Your Emails
Syndicate your listing to one of the many real estate sites, it's all built-in.
Unlimited Tech Support
Because sometimes you just need a little help. Call us. We're here and ready to guide you.
Tour Our Features
First time here? Take a video tour of eCampaignPro
Click the video thumbnail on the left to take a tour of some of the features of eCampaignPro

eCampaignPro is by far the best email system for real estate agents. It has helped us to sell an extremely high percentage of our listings because we can personally market our listings to every agent in the state! You can't beat it. It also has helped us with our recruiting needs, by helping us to grow our company by more than two times. Well worth the money!
View more success stories

Sean Mulligan
ARC Real Estate
Next Steps
Tour Our Features
Compare Cost
Sign Up Today!
Who uses eCampaignPro's real estate email flyers?